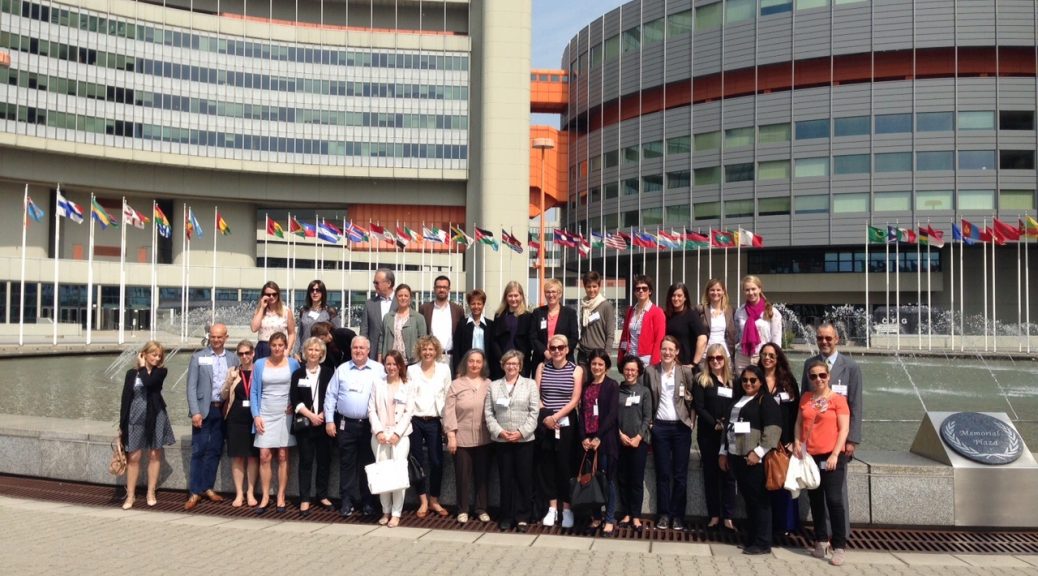 Clients event Vienna
Clients event Vienna
The Leading Centres of Europe event in Vienna was a success; 16 association planners and two PCOs representatives gathered in summery Vienna to familiarise with the destinations and to exchange on important topics in an informal atmosphere. An environment in which "the business part comes more naturally", one of the association planners emphasised.
From "making the budget work", to catering, AV and other specific requirements: there have been many points to discuss at the recent Leading Centres of Europe (LCE) event in Vienna. "You can learn a lot about individual conference centres in a short period of time and have the opportunity to ask more in depth questions", says Gill Moore, Executive Secretary of The International College of Neuropsychopharmacology.
Chris Trimmer, Executive Director of World Obesity Federation, agrees: "Meeting with a number of convention centres at once means that my time is spent more effectively. I don't have to take ten days out of my schedule to meet with them all individually – equally I had the opportunity to meet with centres that I might not have been able to justify a meeting with on their own; and who knows what business that might lead to in the long term!"
On May 26th / 27th 2016, centre reps met 16 planners and two PCOs at Austria Center Vienna. "When you have the opportunity to get to know people in a more informal atmosphere the business part comes more naturally", emphasises Trimmer. A summery Vienna and a highly motivated ACV team created the perfect setting to learn and exchange, the guests agreed.
As to the annual LCE events, another advantage has been highlighted: "It is also great to meet other association planners to discuss the way they do things and to exchange ideas", Gill Moore sums up, "costs are always a discussion point along with catering and AV."